About Us
HISTORY
Truck Parts Plus Inc. was founded on June 1, 1985 by current owner, Jim Sauerwine. The company began with only 3 employees and now have over 18 employees. The company originated in a 3500 square foot building but has since expanded into a 18,000 square foot building housing over 24,000 different parts. Our fleet has grown from 1 delivery vehicle to 13 currently. The growth was based on quality parts, affordable prices and most importantly great service.
BUILDING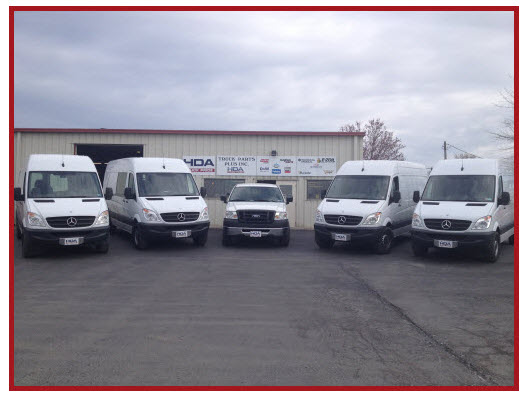 STAFF
The Truck Parts Plus team currently consists of 18 full time and part time employees with over 200 years of combined experience in the heavy duty parts business.
MEMBERSHIP
Truck Parts Plus is a proud member of the HDA Truck Pride buying group.
STORE HOURS
Monday through Friday 8:00 AM to 5:00 PM
EMAIL
sales@truckpartsplusinc.com
WebPower 2.9.6 © Copyright 2023 AutoPower Corporation. All Rights Reserved.